For Parents
Dear parents,
my name is Thomas and I am founder of Jobufo.
As a former teacher and personnel manager, I got to know both sides of the application and experienced the challenges your children will face.
With Jobufo we enable your children to use videos for applying. Be surprised how well your children can use the medium through the use of Youtube, Snapchat and Instagram.
However, applications always remain very exciting, especially at the career entry. I remember my first application well, and maybe you do too.
In recent years, a lot has happened in the area of applications. Familiar methods such as the application portfolio have lost importance and companies are now also breaking new ground.
Below we have collected some of the questions we got asked by parents during our work at schools and with educational institutions.
You have another question? No problem! I'd be happy to help you. Together we can handle the career entry.
Your Thomas Paucker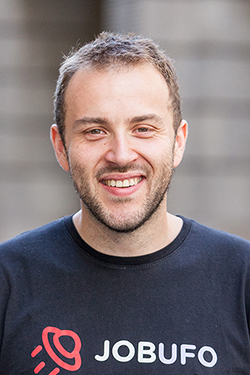 Contact:
Thomas Paucker
Friedrichstraße 231, 10969 Berlin