For Teachers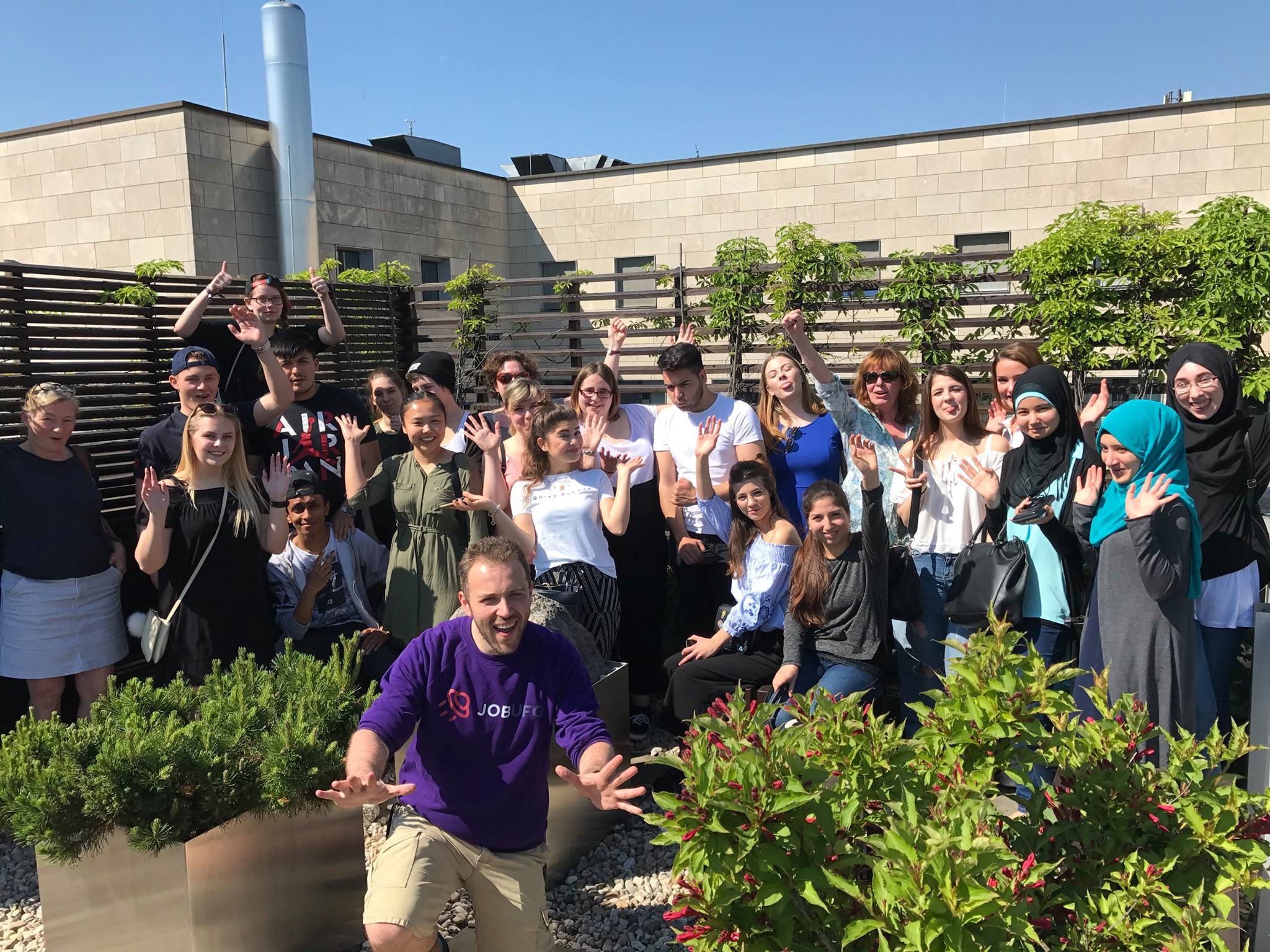 Dear teachers,
my name is Thomas, I am founder of Jobufo and I am responsible for cooperations with schools and educational institutions at Jobufo.
Why Jobufo:
Career orientation and information play an ever-increasing role in everyday school life. In many federal states, guidelines have even made it into the curricula.
As a former teacher, I appreciate and enjoy working with teachers and schools. You know the needs of your protégés best and we want to help you to help young people to start their careers. Therefore, we make our offer available to you free of charge for your lessons and your work.
What is the experience of working with schools?
Last year we held workshops with more than 3000 students throughout Germany and created teaching materials in cooperation with local teachers, which you can obtain free of charge from us at any time. Our experience in working with schools is excellent and we are always looking for new partner schools that want to help young people to start their careers.
With Jobufo we have created an app that creates a media connection to the everyday life of young people and uses established media skills in the area of video use to enhance application documents. We follow the "bring your own device" approach in order to use the existing technical equipment in the classroom.
Data protection
Data protection plays an important role for us. In cooperation with large companies such as Deutsche Bahn, REWE and Allianz, we have created a secure environment that allows your students to test themselves out and maintain full control over their own data. You need special information for parents? We will be happy to provide you with our parent's form on request.
Questions about Jobufo?
You have questions, would like more information about our free materials or would like to use Jobufo according to your own ideas in your career guidance classes? No problem! You can always reach me at tp@jobufo.com or at the
Tel: +49 30 5490 8761.
I look forward to getting to know you and making a contribution to career entries together with you.
Your Thomas Paucker